Well how time flies by!
Its been a few months now since the launch of the new site and all of the feedback we have received is all positive and I would like to thank all those who have passed on their comments, your feedback is most welcome and enables us to everything we do even better,
Mick.
So what else is going on in the world of driver training you might ask???
I'm sure most of you are aware that the driving test changed in December 2017 and we, as instructors, have been working hard to adapt to the new style test and assist our customers in reaching their goals with loads of testimonials from our satisfied customers.
We have also had the notification from the DVSA that from 4th June 2018 learners will be allowed to train on the Motorway network at the discretion of their Approved Driving Instructor (ADI) and only whilst doing so in a Dual Controlled vehicle. See what the DVSA had to say,
Learner drivers on motorways from 4 June 2018
Learner drivers can take motorway driving lessons with an approved driving instructor from 4 June 2018.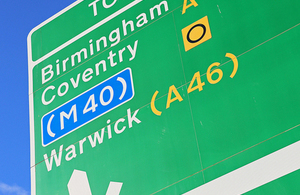 See the full details in the link below;